KAZZ'S JAMAICAN CARIBBEAN MENU
Check out our sample catering and event menus and food options below. Where prices are listed, these are for guidance purposes only and may be subject to change.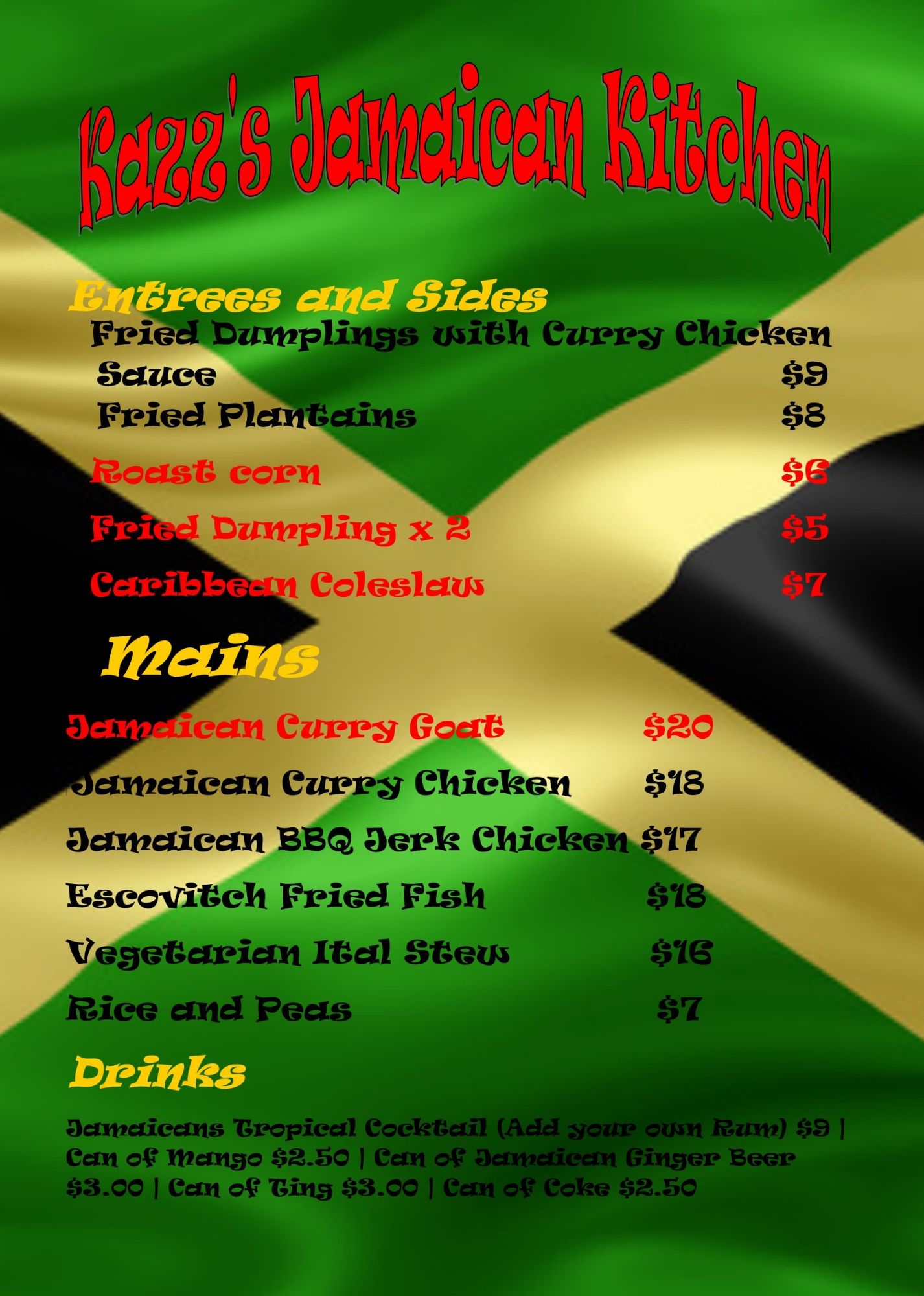 Some Menu Items Explained!
CURRY GOAT – a native boned or boneless Jamaican Curry dish with delicious spices and herbs - World Renowned!
ESCOVITCH FISH – Fish fillet pieces layered in picked sauce.
JERK CHICKEN – 'Jerk' refers to the blend of herbs & spice seasoning rubbed into the meat. Cooked on charcoal.
FRIED DUMPLING – Caribbean sweet bread
VEG ITAL STEW – A melange of local WA vegetables cooked in spicy stock
RICE & PEAS - Long gain rice with red Kidney Beans, cooked in coconut milk & herbs
We also provide Vegan and Gluten Free options! Our food is free from nuts and all our meats are Halal approved.
Kazz is always expanding his menu with new Caribbean dishes.