Looking For Jamaican Caribbean Food in Perth?
Posted on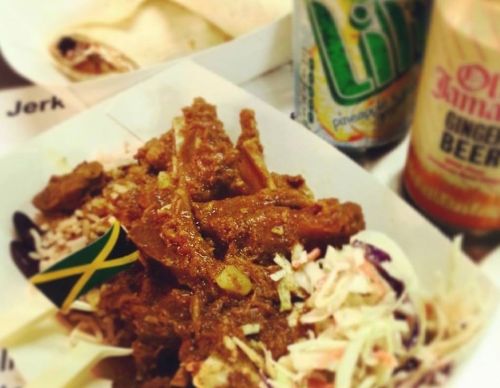 Then you've found it. Yes Mon, Kazz's Jamaican Caribbean Permanent and Mobile Kitchens are available in Fremantle and Perth. Our Permanent Jamaican Foodary is based inside the Sunshine Harvester Works at 2/1 James St, Fremantle WA 6160, open from 5pm to 9pm Wed through to Sunday. Our Team can also be found at different markets and events throughout Perth and WA.
So, if you fancy truly delicious, mouth watering Jamaican Caribbean food, then jump on to our contact page and call or email Kazz to spice up your next event, pop down to the Sunshine Harvester or order online.
We are also available for Catering services for all size events or functions.
Our Sample Menu At a Glance
Entrees and Sides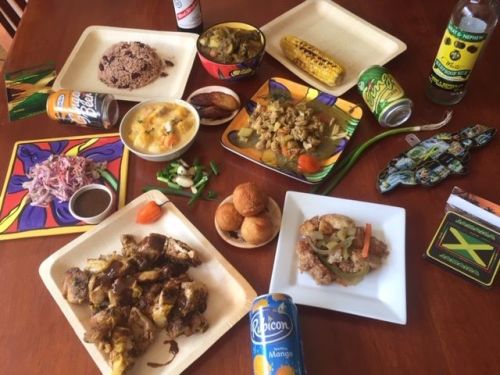 Fried Dumplings with Chicken Curry Sauce $9 | Fried Plantains $8 | Jamaican BBQ Corn $6 | Fried Dumpling x 2 $5 | Caribbean Coleslaw $7
Mains
Jamaican Curry Goat $20.00 | Jamaican Curry Chicken $18.00 | Jamaican BBQ Jerk Chicken $17 | Escovitch Fried Fish $18.00 | Vegetarian Ital Stew $16 | Rice and Peas $7
Drinks
Jamaican Tropical Cocktail (Add your own Rum) $9 | Can of Mango $2.50 | Can of Jamaican Ginger Beer $3.00 | Can of Ting $3.00 | Can of Coke $2.50